© 2017 Go-Getters. All rights reserved.
180 Jefferson Drive, Menlo Park, CA 94025 | email: info@intuit.com | call: (888) 888-8888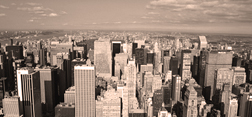 Services and Tasks for Go-Getters
Go-Getters has been providing high-quality products since we opened our doors in 2005. Every day, we strive to provide you with friendly service and the best shopping experience in the Denver area.
THE SECRET OF OUR SUCCESS
Lots of companies can sell your stuff and promise to treat you well. At Go-Getters, providing great service is more than just words…it's what we do. We only hire the best people who share our passion for our concierge experience. That way, you know you're being helped by people who are Subject Matter Experts. "Good enough" is just not an option for us.
We genuinely care about our customers and go above and beyond to provide the best customer support. We do these things, and more, while providing you with an expert to tackle your list of items at a good value.
HELP US HELP YOU
We are always looking to improve ourselves. If you have ideas how we can serve you better, we'd love to hear from you.
Send us a quick note using the form to the right or call us at 720.388.4003
WE'VE GOT THE BEST PRICES. PERIOD.
Check out our Services
Got a question or comment?

Name:

Email:

Question/Comment:

BUSINESS HOURS
Monday-Friday 5AM-9PM
Saturday-Sunday 9AM-10PM